Visiting the appliance at
https://<url-of-your-appliance>
will take you to the SmartFile login page.
Clicking Login for the first time will take a few moments as the appliance is preparing static assets for the first loading.
Once logged in you will see a screen that looks like this: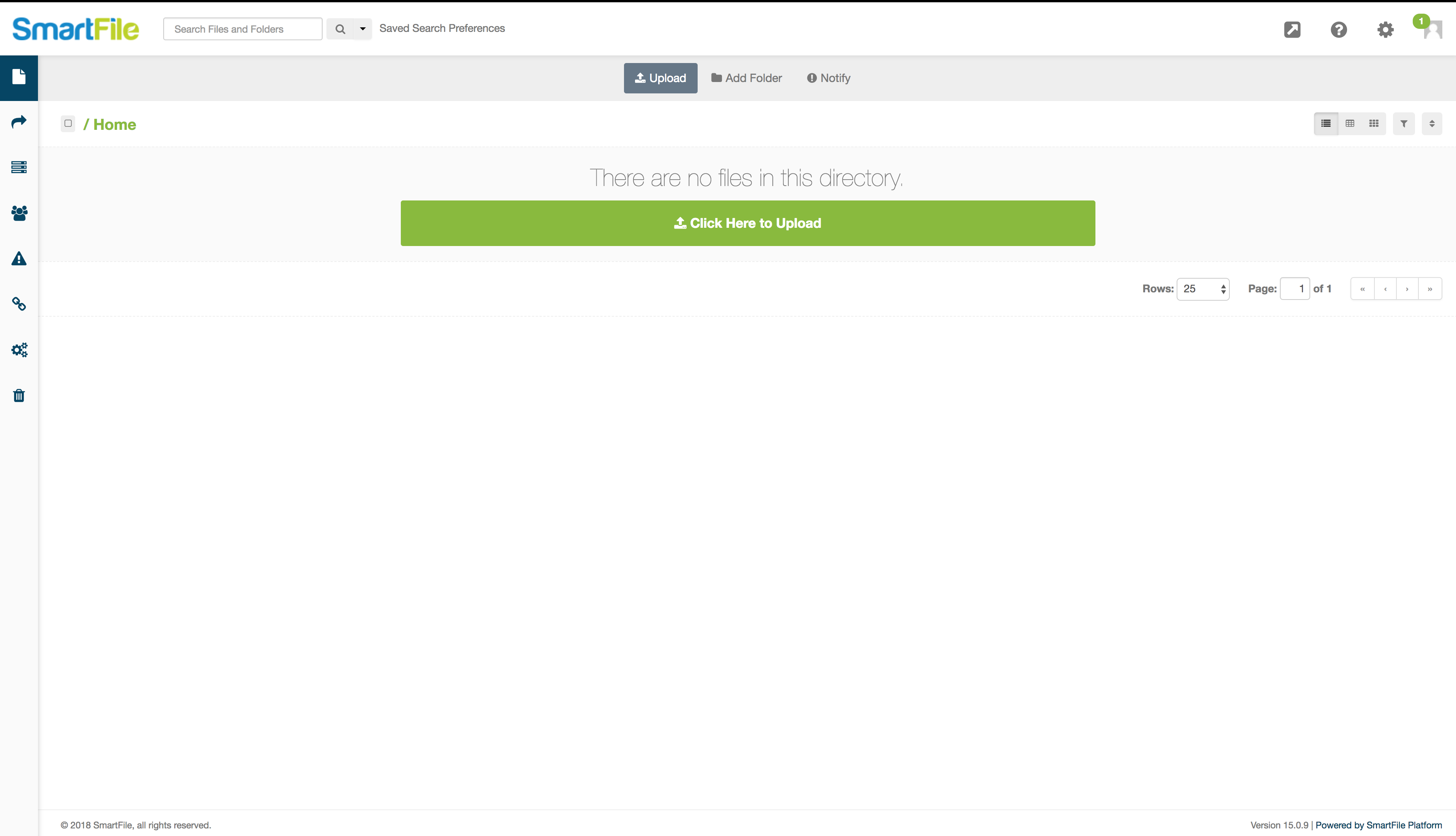 Proceed with the setup by clicking the gear in the top right and then clicking "Admin Settings"; then click Settings->Feature.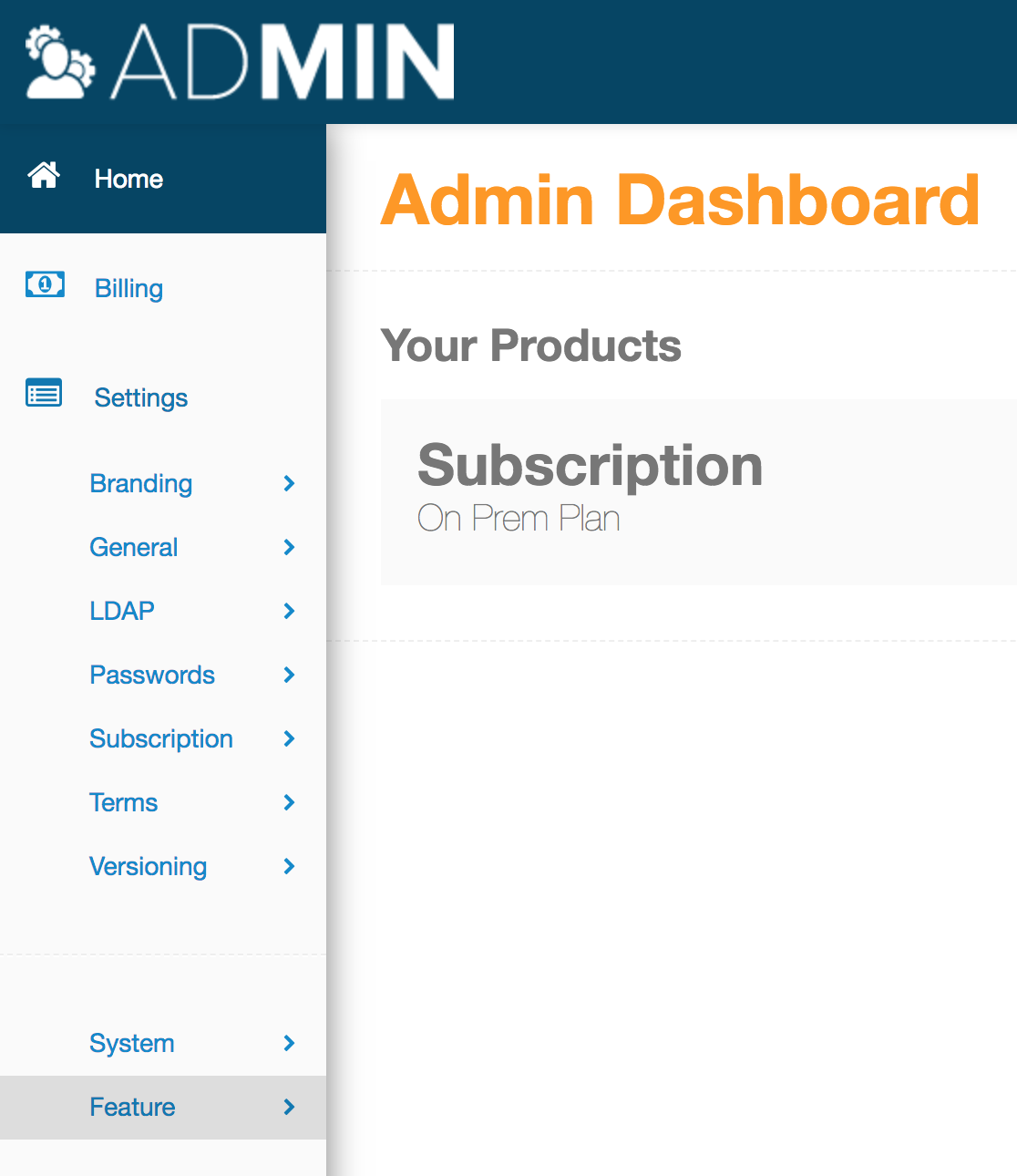 Ensure that all options have been checked (Excluding Admin View and SMB virtual directories) and click save.
You may now return to the Share App via the "Web App" link in the upper right corner.