Internationalization (i18n)
Prior to Version 16.3.80, the only language available was English (United States). Since then, we've added support for the following additional languages:
You can change your language in your user profile. Select your desired language and click
Save
.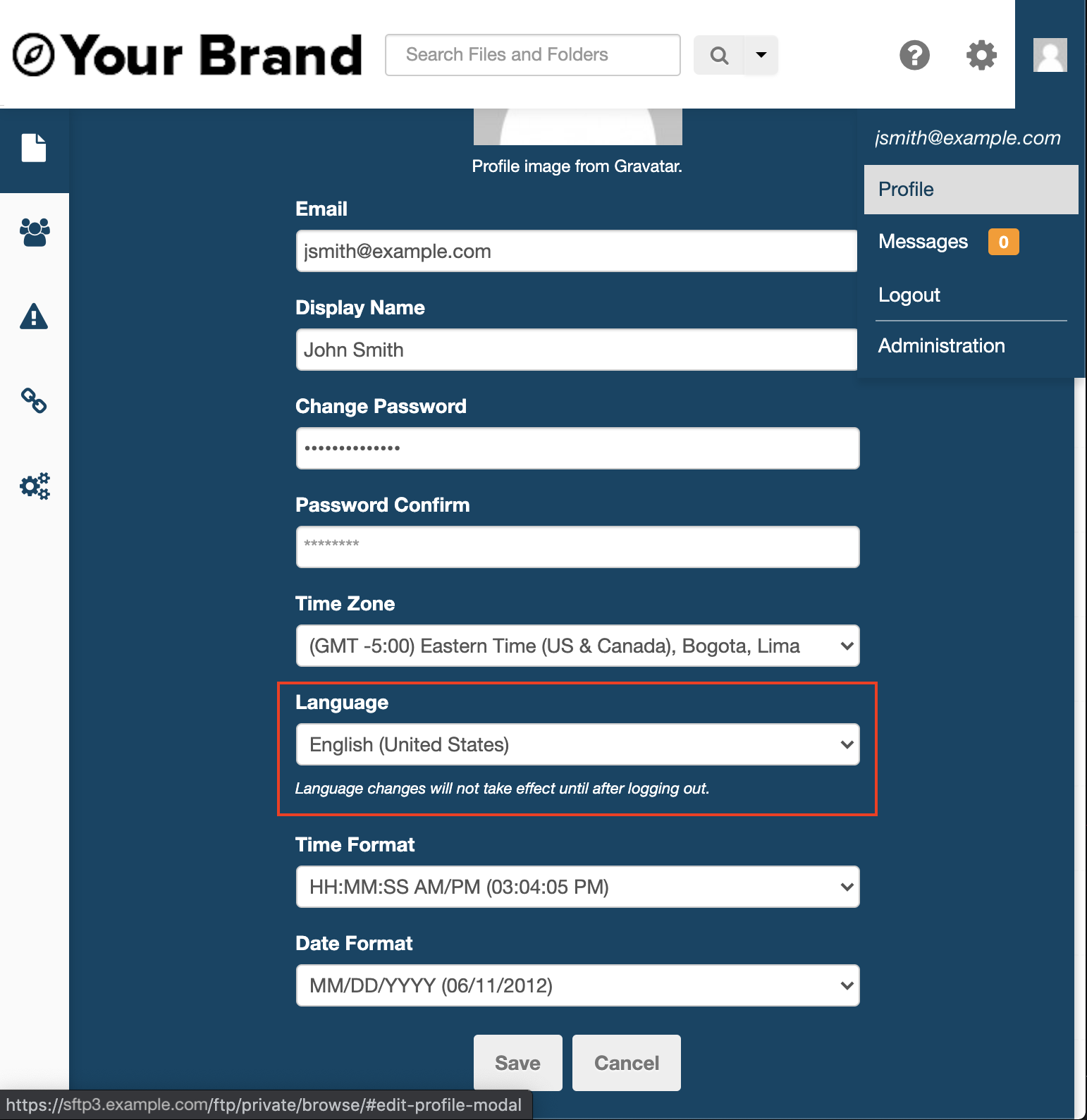 Then click the
Logout
button when prompted.

And finally, log back in and
perform a hard refresh
if prompted to do so (some browsers require this extra step).

Now, you should see all the system text labels and messages in your preferred language. Any user-created content like files and folder names, users and groups, links, and automation rules, will remain unchanged.
If you are the site administrator
, you can set the default language for your site in Admin Settings.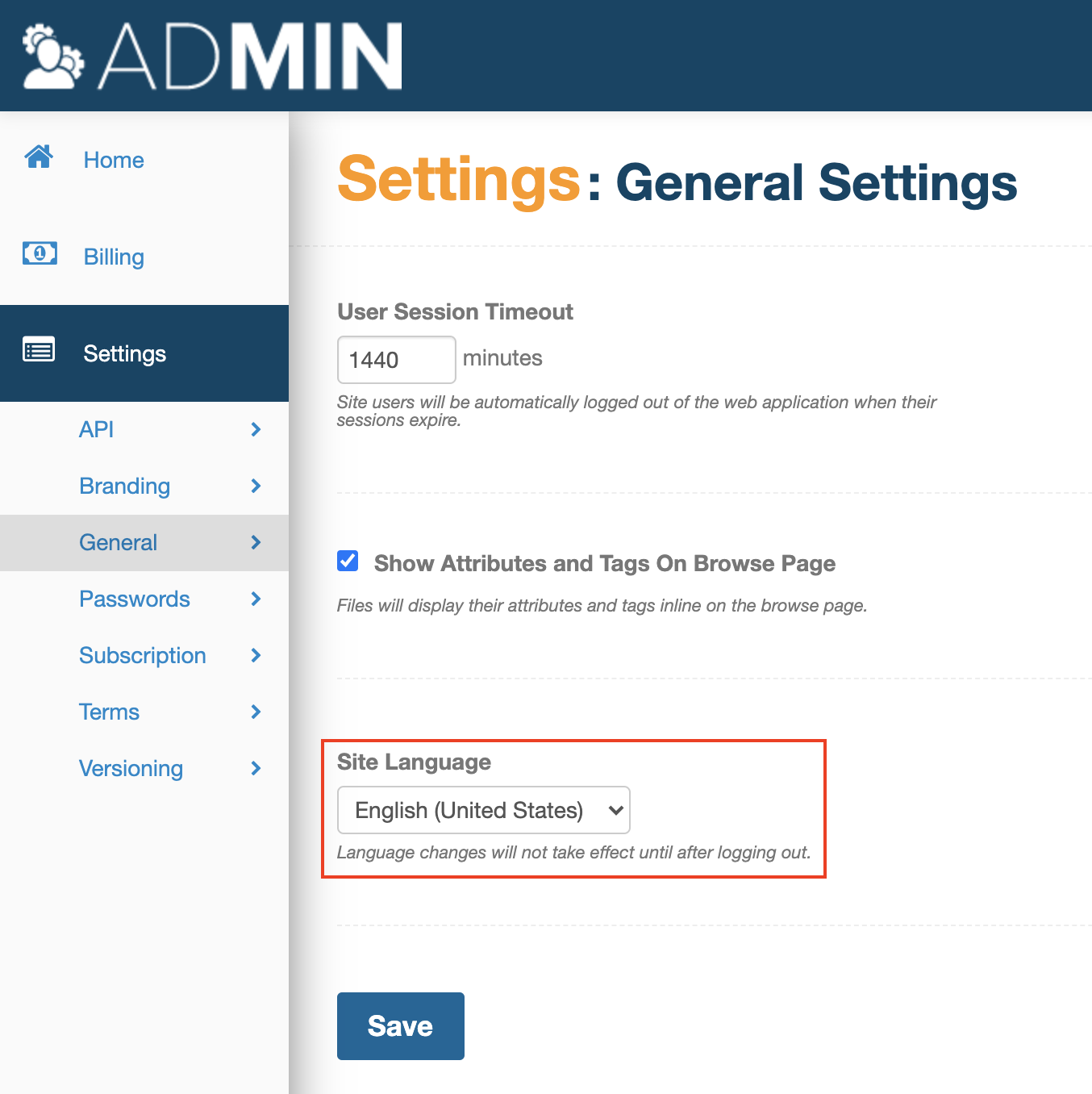 Select the desired default language and click
Save
. The user's preference will override this setting, of course.
If it's still not working
, make sure that you
log out
completely.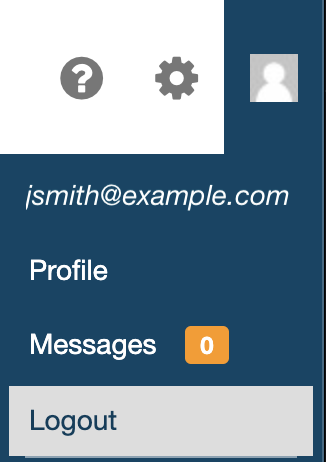 If you do not see any language options
, ensure that your site is running Version 16.3.80 or later. You can find the version number below the
log in
button.